Experience the power of natural skin rejuvenation!
Work on every facial and neck muscle, release those tension, improve TMJ, face oval, smile lines and many more. Discover the beauty that comes from within. Unleash the power of Facial and Buccal massages for you and your wellbeing..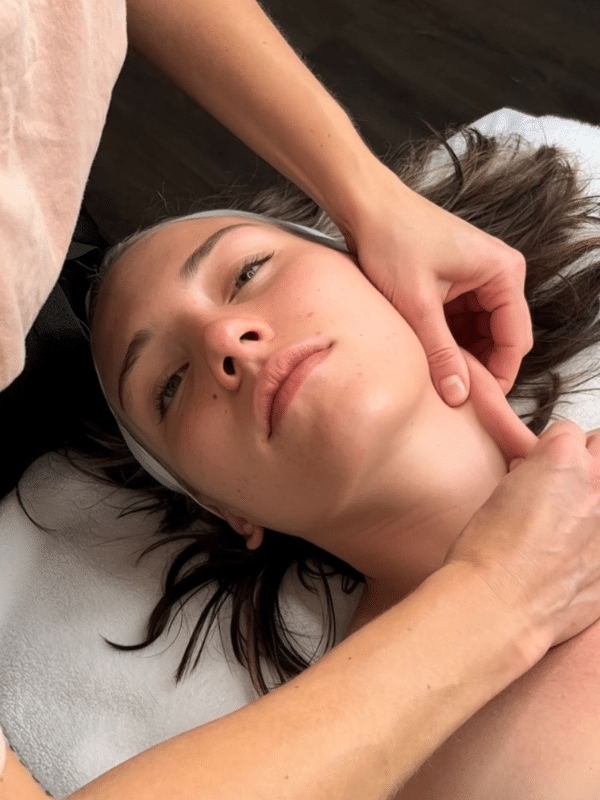 Myofascial
Myofascial FaceLift Massage
Myofascial Facelift Massage is a one-of-a-kind non-invasive procedure that works with connective tissue - fascia. This natural facial improves the appearance of sagging jawlines, nasolabial folds, marionette lines, forehead wrinkles, double chin, puffiness. It's like a deep tissue for the face and neck, which gives the natural lift, glow and healthy texture. This massage isn't a relaxing technique, it's like a deep tissue for your face!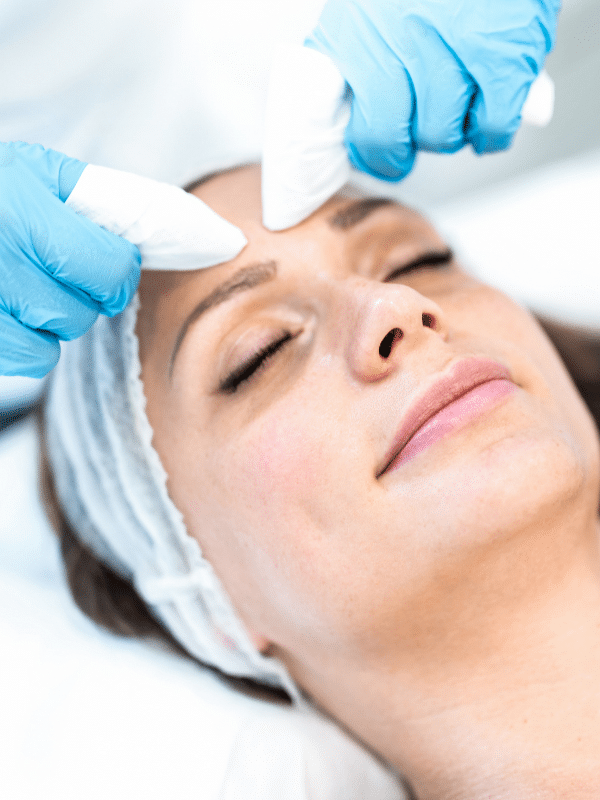 Acne
Deep Cleansing Facial
Excellent treatment for congested skin, oily and acne-prone skin. Includes exfoliation, extractions, light peel if not contraindicated, ultrasonic skin scrubber, high-frequency, and healing customized mask with LED- light. Consider adding on microdermabrasion for even better exfoliation and even skin tone, if not contraindicated.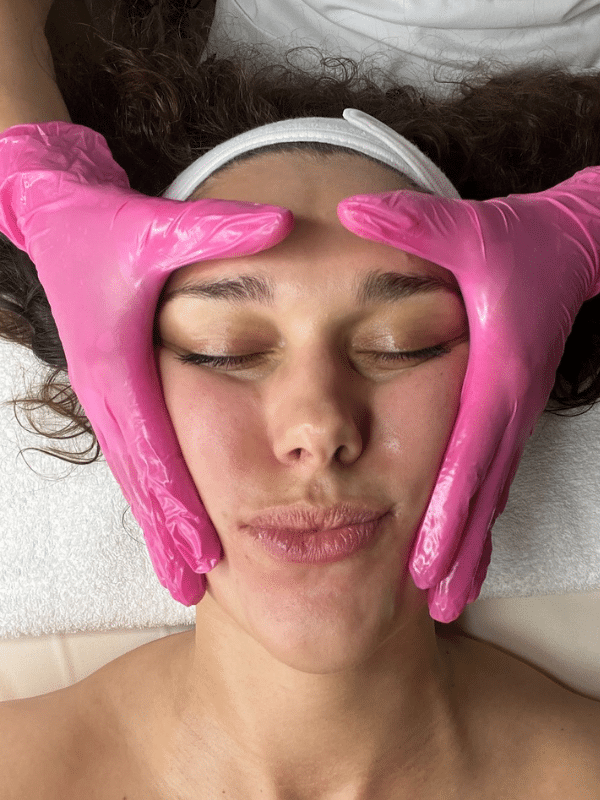 Massage
Face Contouring Massage
Sculptural Face Lifting Massage propels the internal resources of the body for natural rejuvenation and recovery. It improves blood circulation and lymphatic drainage, increases the microcirculation in the subcutaneous adipose tissue, normalizes cellular respiration, activates metabolism and tissue nourishment. Great for collagen production, face oval, detox, and skin depuff. Session includes Buccal massage /Intraoral part/ which is performed in single-use medical gloves, w Squalane oil.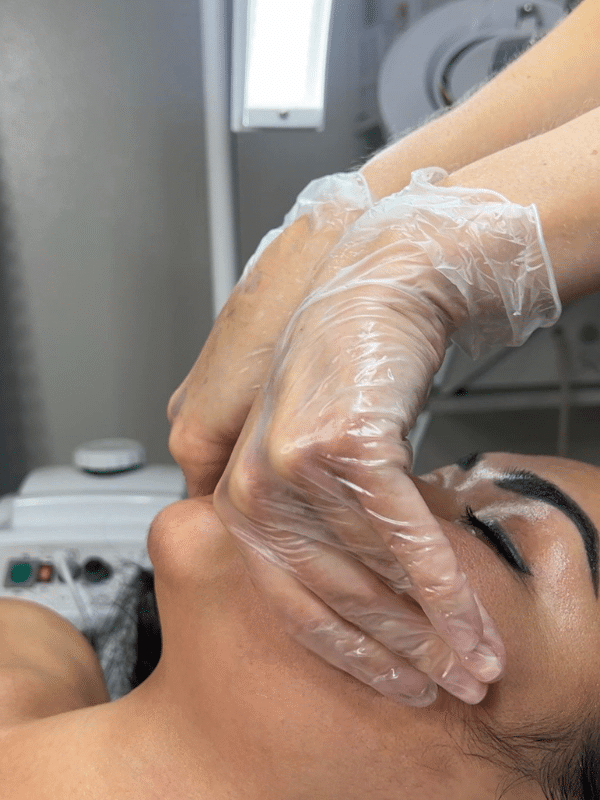 Buccal
Buccal Massage
Buccal or inter-oral massage works on a few select muscles, strengthening and relaxing them. Whether you have premature signs of ageing or puffiness, you'll be happy to know that a buccal massage can help de-puff as well as reduce the appearance of fine lines and wrinkles on the face. Include double cleanse, steam, light exfoliation and massage.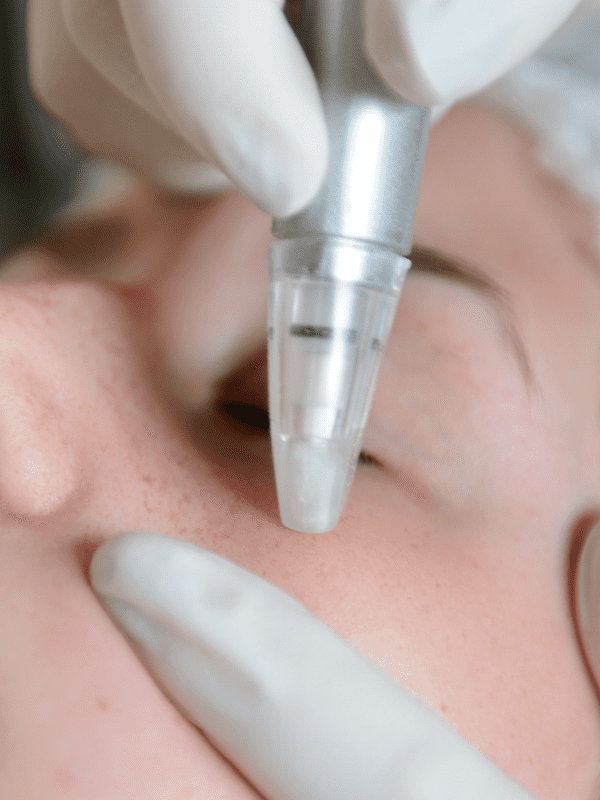 Microdermabrasion
Microdermabrasion Facial
A skincare technology consists of removing dead skin cells by mechanical suction with a diamond tip. This treatment is great for aging, congested, and oily prone skin. It removes all the impurities and dead cells from the surface, leaving the skin smooth, soft, and glowing. Includes deep pores cleansing, exfoliation, treatment mask, and light massage.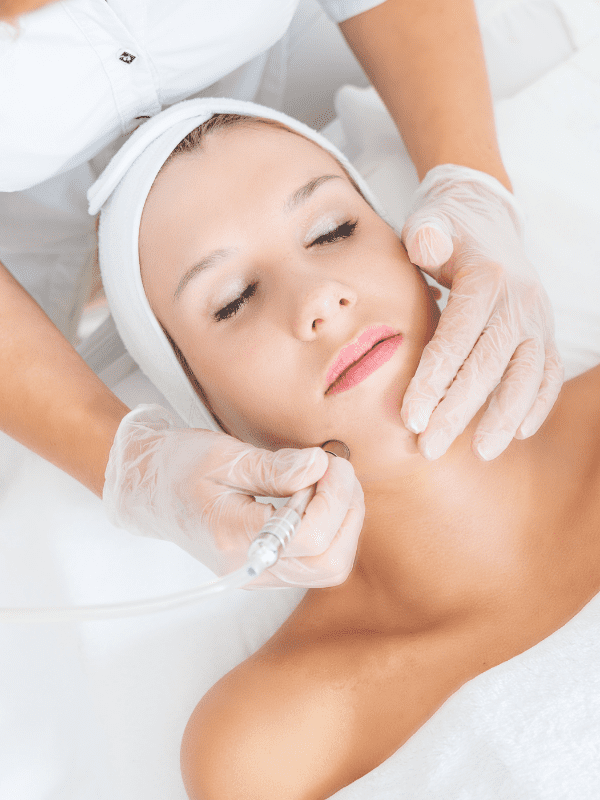 Customized
Customized Signature Facial
Fully Customized Signature Pampering Facial. Tailored to your skin concerns and goals, includes a double cleanse, advanced exfoliation, extractions, light peel, or microdermabrasion if not contraindicated, relaxing deep facial and neck massage, treatment mask, skin-specific serums, moisturizer, and SPF. The exfoliation method will be a combination of microdermabrasion and enzyme or light chemical peel. For stronger peels please select a stand-alone peel facial.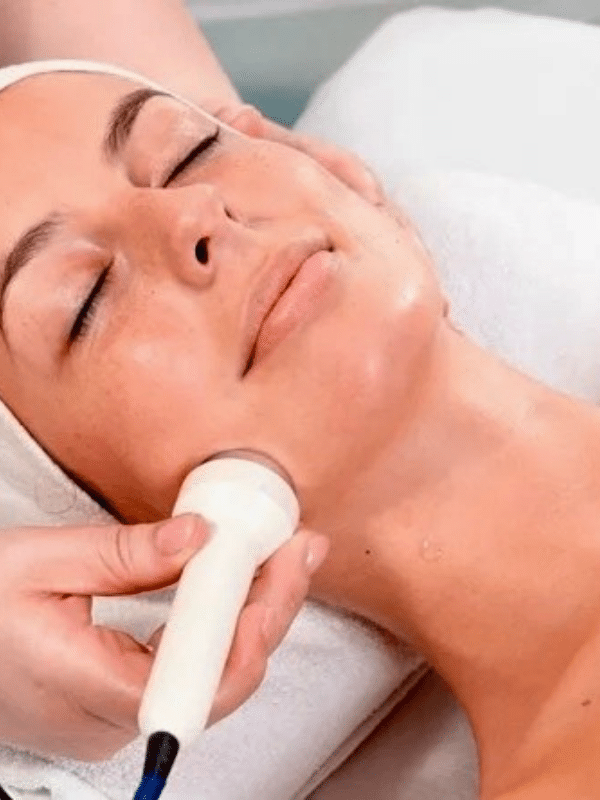 Premier
Anti-aging
This treatment is great to improve sagging skin, boost collagen production and overall improve skin tone and texture. Uses Radio -frequency technology and face lifting massage. Usually is combined with ultrasound therapy and rich nourishing mask.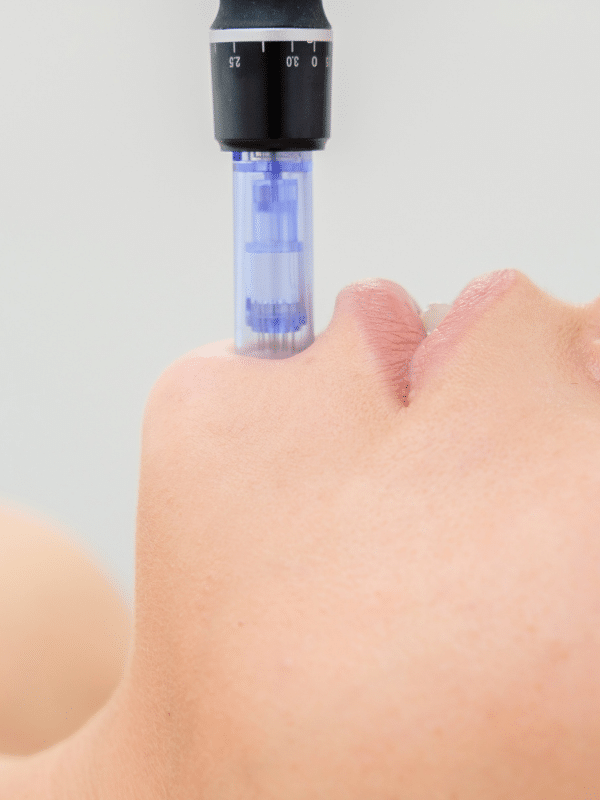 Microneedling
Microneedling Facial
This treatment is also called Collagen induction therapy. It's great for post-acne scars, uneven skin tone, shrink pores, and fine lines. This treatment boosts collagen production and healing skin processes. Includes deep skin cleansing, extractions, if needed, and a bunch of customized serums.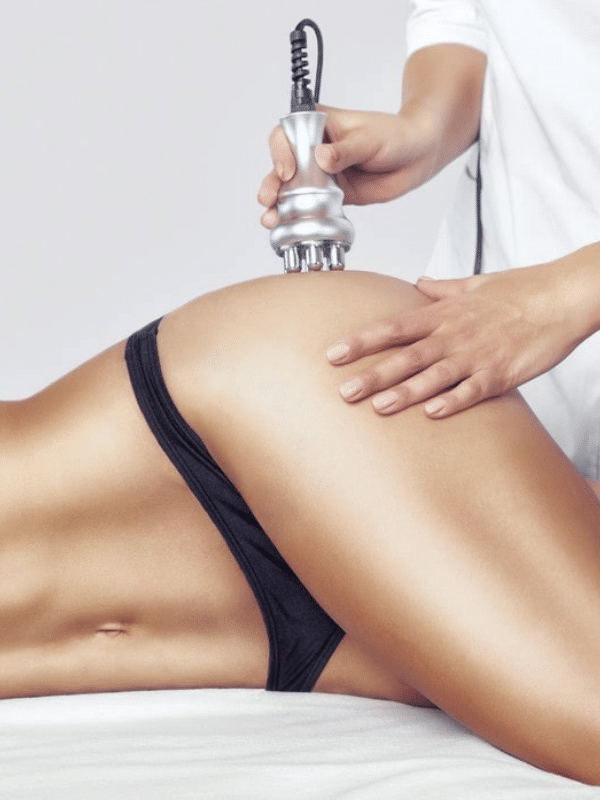 Premier
Body Contouring Treatment
Non invasive body treatment aims to reduce stubborn fat, tighten loose skin, improve skin texture, lymphatic drainage and speed up metabolism. Uses Ultrasonic cavitation, radio frequency, bipolar vacuum, laser lipolysis and wood therapy. Regular workouts and active lifestyle, healthy diet and plenty of water is a must to achieve better results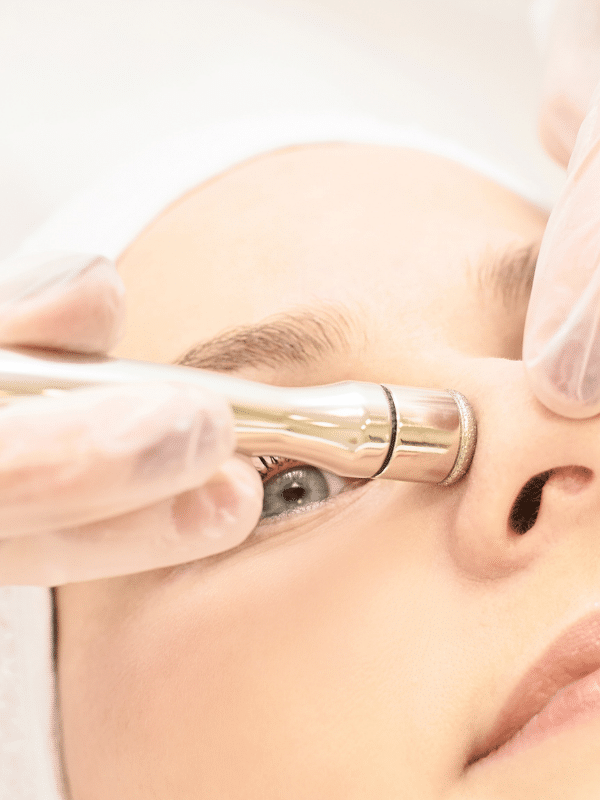 Micro
Microcurrent facial
Microcurrent facial uses low-voltage electricity to stimulate the facial muscles. It's like a workout for the face. Microcurrent is used to lift eyebrows, define cheekbones, tighten and firm the skin, stimulate collagen growth. Known as a non- invasive facelift, and great alternative to the Botox. For best results 3-5 sessions are recommended.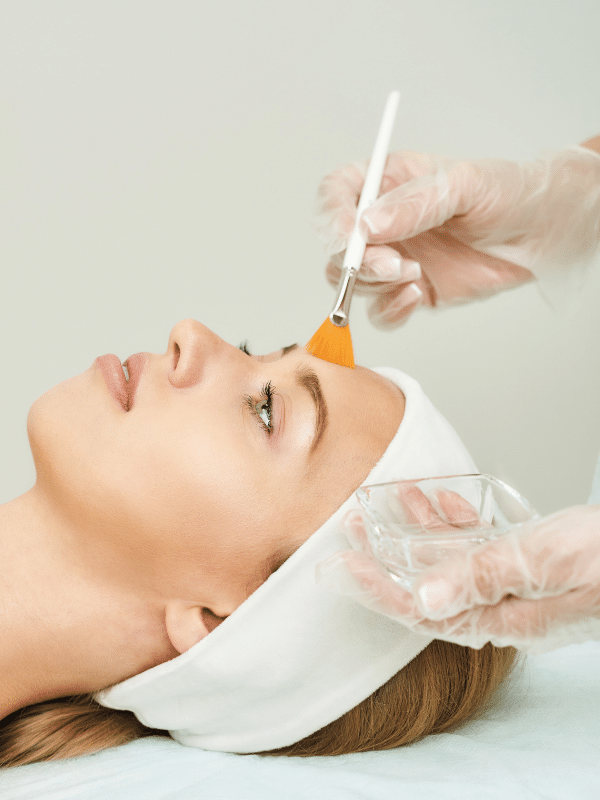 Peeling
Chemical Peel
A range of effective peels is offered depending on your skin type. Chemical Peels treat and repair such skin conditions as sun damage (hyperpigmentation), uneven skin tone, pigmented acne scars, fine lines, and wrinkles. Consider adding a Hydro Jelly mask to this service for it's ultra-soothing & hydrating benefits.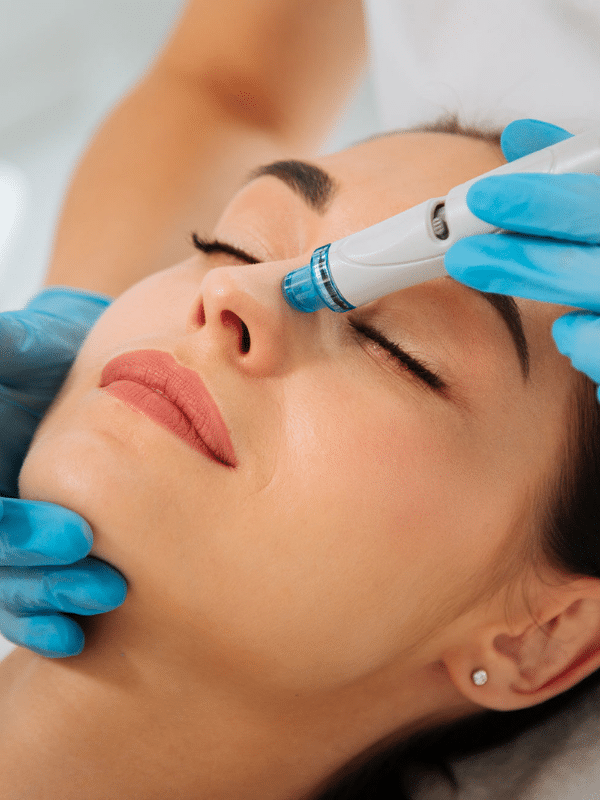 Hydra
Hydrafacial
This treatment combines deep pores cleansing, exfoliation, extractions, hydration and antioxidant protection that removes dead skin cells and impurities, while simultaneously delivering moisturizing serums into the skin. Especially great for sensitive, dry and dehydrated skin.
our products
PRODUCTS WE WORK WITH
Yulia makes an effort with each client to communicate clearly the process, product ingredients, and expectations of every single treatment.
Yulia Chaladze
Amazing Work
Yulia did a beautiful job with my combination skin - some clogged pores but overall dry skin from working in a warrehouse. Extractions were just what I needed , and she was not aggressive or damaging. The peel she gave me was refreshing, and although my skin was flaky for three-five days after, a week later it was softer and already somewhat more even-toned than it has been in a long time! Yulia was not pushy about trying to get me to buy a certain line of products, and her shoulder/neck massage was also just what I needed. Certainly will be back!
Yulia Chaladze
Anti -Aging Facial
I got the Anti -Aging facial with Yulia and this is one of the best facial I've had for a very long time. Very nice facility and clean. Only downside is it's located at the busy Ventura blvd area. I'll be going back for sure and my only facial place from now on.
Yulia Chaladze
Great Experience
Such a great experience. Beginning to end I just can't stop raving about it. Yulia is amazing with her hands! My skin feels so great a day later as if I just left her. I got A signature facial (she's great at extractions!) she's very knowledgeable and she's sweet. Ooh and it came with a short massage too! All of it was perfect. I'll definitely be back.
My Passion
About Yulia
Esthetics.LA was built from a dream Yulia had of a facial spa, that provided not only exceptional services but also provided a peaceful, blissful experience.
Yulia worked behind a desk in management roles for many years before making a pivotal decision that her life needed a big shift – after visiting a spa for some much-needed stress relief, she had a vision that one day she too could provide the same sacred pause to others, but with enhanced focus on skincare and nonsurgical face lifting techniques. She's been trained in Europe and USA, attended Beauty schools, and Face Lifting Massage Training. She then worked in a couple of new spas before deciding in 2020 that it was finally time to bring that dream to fruition.
Esthetics.LA
Our Services
It's not a big secret, that long-lasting happy and healthy skincare takes dedication.
Dedication on the part of us to provide the best spa services for our clients, and to work with them to get the most out of their experience. It also takes the dedication of our clients, a healthy at-home regimen in addition to regular appointments with your Esthetician. Our goal is to be there with you through your journey to great skin. Esthetics.LA provides quality services, effective treatments and exceptional skincare products. All services are performed by a licensed specialist and customized to your individual needs. Esthetics.LA offers a variety of services such as Face lifting and lymph drainage massages, customized facials, treatments, chemical peels, microdermabrasion, microneedling, dermaplaning, and acne treatments. As a locally-owned and operated business, we're dedicated to providing every client the individual attention and service you expect and deserve.