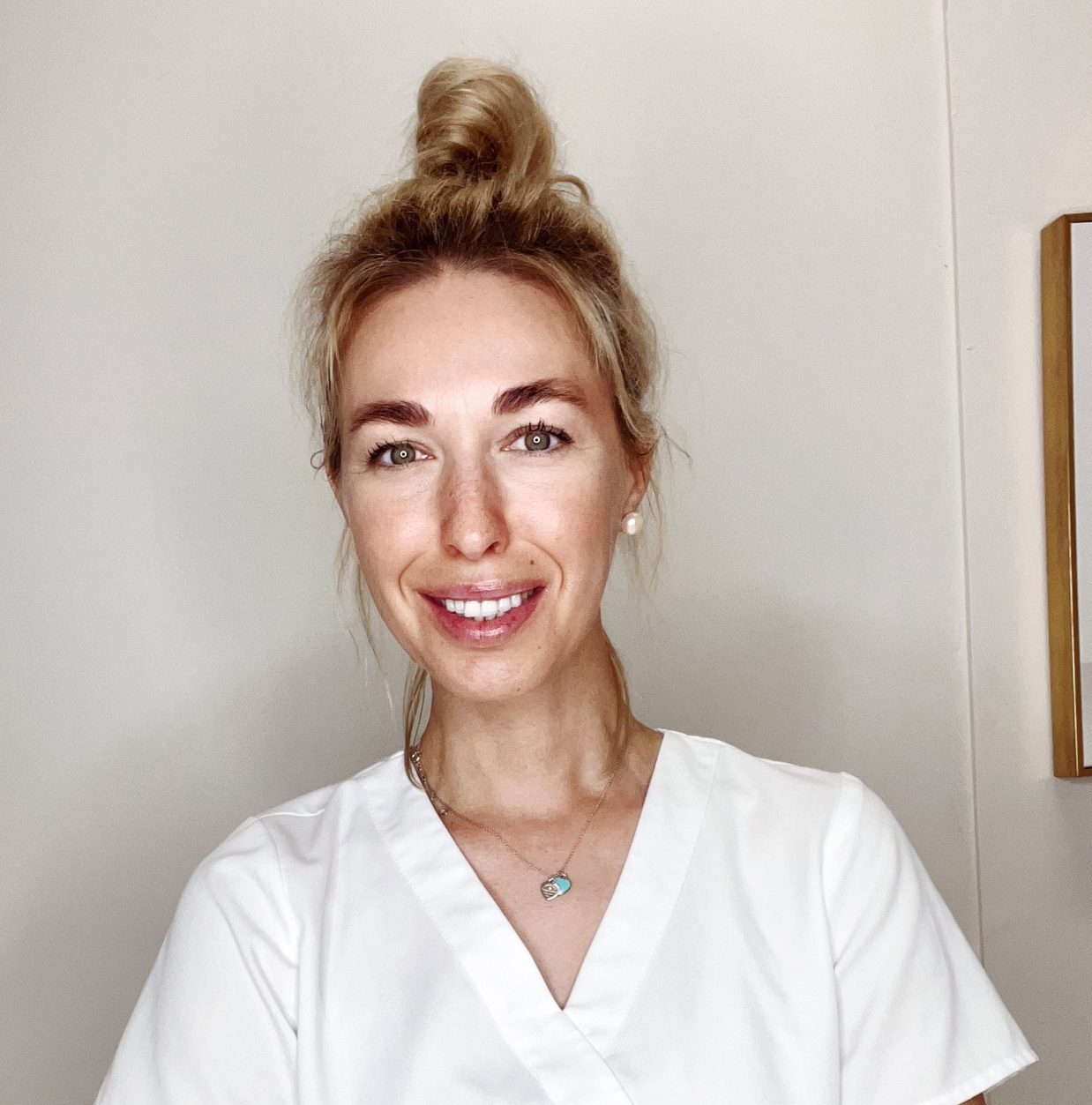 Hidden Gems: Meet Yulia Chaladze of Esthetics.la
Today we'd like to introduce you to Yulia Chaladze.
Hi Yulia, it's an honor to have you on the platform. Thanks for taking the time to share your story with us – to start maybe you can share some of your backstory with our readers?
First, I came to the USA when I was a student, and this country's spirit blown my mind. I can't forget the moment when I've realized I belong here, to this country and one day, I will move here to make my dreams come true.
Since being a small kid, I've always loved to observe how my mum was spending hours in front of her mirror, tried to clean up her pores and improve the skin texture. Also she was a pro in making some different nutritious facial masks – from all we had in a fridge -kefir, cucumbers, strawberry, even slices of potato she used as an under-eye treatment for her puffy morning eyes! I was always fascinated by how this everyday self-care routine helped my mum's skin stayed so shiny and beautiful. She never had any fillers or Botox, and even now, at the age of 66, her skin looks fantastic!
After I've spent several years working as a marketing and human resources manager in big international companies, I was struggling with eating disorders like anorexia and bulimia. It was very devastating and very difficult time. It took me 15 years to overcome the illness and felt myself free and healthy again. While been struggling, my body was affected a lot, and I could see those scary changes.
My face was swollen all the time, as my salivary glands couldn't work properly, skin and under eyes area was always dark and puffy. My belly was bloated, and my stomach hurt a lot.
But I always believed – one day I will overcome it. I told myself constantly – I'm stronger, I want to live, I beat the illness.
While this happening to me – I've started to be interested in natural ways of body and skin rejuvenation. I've started to learn how to take care of myself, how to perform face and neck massages, because I was dying to diminish the puffiness of my appearance after a constant binge and purge episodes. I found self massages and face exercises are so helpful in it. Moreover I found the process itself very healing and calming. Furthermore, I've started to learn a lot about inner resources of human body, self-restoring processes and how all the systems there are connected. It gave me priceless knowledge and much of self -realization.
After several years of being in psychological therapy, I've realized I have an urge and ability to help others to be more self-confident about their appearance, feel and look even better. Then I first started to perform face yoga exercises, and also I've been trained to perform the myofascial face massage, which gave a lot of release to my saggy and dull skin. After I've decided to enroll to the Beauty School in Moscow, which I've enjoyed a lot, and which gave me a lot of new experiences and new friends.
After a couple of years after, I've took a decision to move to USA and start my own beauty business here. After graduation from Beauty School in California, and obtaining my license, I've got two jobs as an Esthetician in Los Angeles. First was at the larchmont sanctuary spa, which is the local gem and amazing place to relax and have a great peaceful time. Second place where I was working was a medical spa. I worked as an esthetician there and also been assisting the nurse with medical- graded facials. This experience gave me ideas of how do I want to build up my own esthetic business and what I want to avoid in the future. Also, I've found it's very hard for me to work for someone's and to obey all the rules and spa protocols, which sometimes are lack of creativity and driven results.
I had an urge to start my own small business and finally in the middle of 2021, I was able to do that. It was definitely the best decision I've made since after moved to this country.
Now every day for me is different. I have my clients, I have my Instagram, my assistant who helps me with the marketing and online content. I pay for my every bill, and I fight for my every client. Not only that, but I love performing result-oriented facials. I love to observe how my clients react when they see results and changes to the better. I'm constantly educating myself and trying to make much of it. Even when I'm walking with my Shiba doggy – Keanu – I can't just walk   I'm listening to the various skincare podcasts and interesting researches
In skincare business, you need to be very knowledgeable and attentive to details. Each skin is different. Each client is unique. And this diversity makes me feel excited every day, I feel happy to be helpful to my clients and to help them to feel and look even better.
Would you say it's been a smooth road, and if not what are some of the biggest challenges you've faced along the way?
The main challenge for me was to open my own place and gain new clients there. I didn't do any Google ads, and all my clients are coming from Instagram and word of the mouth. Some people want to see significant changes after one facial is done for them for the past 2-3 years. Obviously, even one facial procedure can improve the skin and it's texture. But for greater and constant results, I recommend to maintain the facials' routine once in a 3 to 5 weeks, depends on skin type and current skin condition. Also, a knowledgeable esthetician could pay attention and see skin changes, which might need a doctor's attention.
Thanks for sharing that. So, maybe next you can tell us a bit more about your business?
Esthetics.la is the facial spa and body contouring gem, located just 1 min away from Westfield Topanga Mall. Here we concentrate on natural skin reviving and result-oriented facials, face contouring and buccal (intraoral) massages, acne facials, and anti-aging treatments. Also, body contouring, skin tightening and cellulite therapy are part of our new services.
We all have a different way of looking at and defining success. How do you define success?
To me success is not measured with the money. Success – is my returning clients, who love their mirror's reflection, success is those pleasure I'm getting myself, while working on every single client. Success is to love what you're doing and enjoying it at the moment.
Money should never be priority, especially if you're unhappy with to where you devote your time. If someone's feeling unpleased , unsatisfied with their working routine- but getting a nice $$$ bonus –it's okay for someone, but can't tempt me anymore. I've been there, and I know how miserable life could be, even if you have great paycheck and everyone's thinking how successful you are. Only happiness at a moment, and realization of what I'm busy with brings me pleasure and smile – could make me feel inspired and feel successful.
Pricing:
Express Glow Facial $99
Deep Cleansing Facial $109
Face Contouring Massage $119
Signature Facial $139
Body Contouring Session $99
Contact Info: